With Christmas and New Year round the corner, travel enthusiasts must be busy planning their last trip of the year. If you are looking to spend your time like never before, avoid overcrowded and mainstream hill stations and ring in the New Year by visiting these unique places that offer an insight into the rich history and tradition of our country. 
Andretta, Himachal Pradesh
Known as the mysterious himalayan village, Andretta is the perfect getaway from bustling crowds and city chaos. This place has the beautiful Dhauladhar mountain range and is full of art. "Andretta is home to one of India's oldest pottery studios where travellers get to try their hand on the potters' wheel. The village also lets you enter into a time capsule by visiting Norah Richards Home and Sobha Singh's Art Museum. For the nature lovers, there are forest hikes, waterfall treks and scenic sunsets to cherish," says Manak Singh, Owner, The Mirage, a property in Andretta. His staff is all local and provides some of the best village walks where one can get a glimpse into their world and lives. "If they are lucky, guests get to visit local village homes," adds Singh. Many tea estates just around the corner from Andretta make for some relaxing chai pe charcha. For adventure lovers, Bir Paragliding is just a 45-minute drive away. 
Muziris, Kerala
This is the quiet part of Kochi, of riverside and verdant green fields, of ancient historic churches, synagogues and temples, where fishermen glide past and farmers sow new baby green saplings. But it has equally bustling markets, boat races and handicraft societies to experience. "During New Year, Old churches come alive here. Chavittunadakam, an ancient dance drama owing its roots to Portuguese missionaries, will be the crescendo of every church festival here. Temples and old synagogues stand amid bustling markets. Here ancient history brushes comfortably with the bustle of everyday village life," says Rasmi Poduval, Founder, Cranganor History Cafe & Riverside Chateau, Muziris. This New Year Cranganor is organising Tholpavakoothu, a shadow puppet recital, and a Mizhavu Melam (temple drum orchestra). "Tholpaavukoothu will tell the story of the Ramayana, particularly of the war. In the darkening twilight set against the Periyar river, the artisans use fire and puppets, almost 100 years old and transport you to another time," adds Poduval.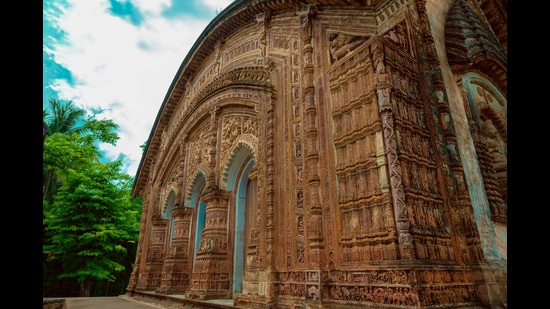 Murshidabad, West Bengal
Reimagine tourism and New Year with your loved one in the lap of rural Bengal. Murshidabad is a historically famed land with stories in every nook and cranny of the space. It is a land of hidden gems and palaces. "Murshidabad is popularly known as the 'forgotten wealth capital of the world' because at one point, it used to contribute to 5% of the World GDP. Jagat Seth, the world's richest man then, brought the Sheherwali families to this area, and his daughter got married at Bari Kothi (the palace)," says Darshan Dudhoria, Owner, Bari Kothi. At the palace, one can experience live art performances including the Bengal famous Baul music, the 500-year-old martial art Raibeshe and jazz music, which would bring a unique start to the new year. "We serve 300-year-old Sheherwali cuisine, which is a beautiful melange of Bengali, Rajasthani and Mughal food; the humble Bengali farmer's meal, a seven-course wine paired degustation menu involving the best of Mughal cuisine too," says Dudhoria.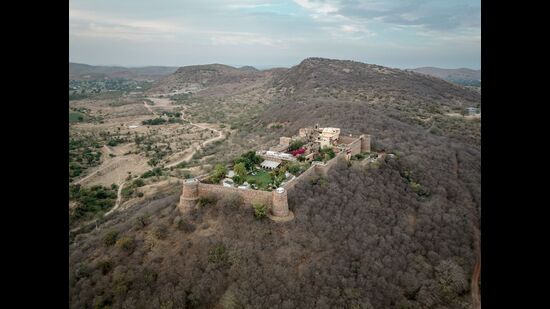 Karauli, Rajasthan
Ramathra Fort in Karauli can't be missed when we talk about historical trips. It's a 17th century fortress situated between two of India's internationally famous wildlife reserves, Keoladeo Ghana Bird Sanctuary in Bharatpur and Ranthambore Tiger Reserve in Sawai Madhopur. "The name Ramathra honors Lord Rama, who is believed to have camped here while on his epic journey to Lanka. The place is peaceful and picturesque with breathtaking views of the sunset and rich with birdlife. Soaking in its beauty, one can enjoy boating in a row boat in the Kalisil dam," says Uditchandra Pal, Owner, Ramathra Fort. One can also tour the countryside, visit 'Gujar' hamlets, and explore an old cave temple. An hour's drive from Ramathra, the city palace in Karauli and the temple of Madanmohanji are very well preserved. The Karauli bazaar is a busy place to explore and shop in. "One can go for a night drive across the Daang plateau stretching east to the Chambal river valley and as far as Ranthambhore to the south. Until recently, tigers roamed the area but visitors regularly see several varieties of deer, blue bulls, wolves, jackals, hyenas, foxes and if lucky, a wild boar, bear or leopard," adds Pal.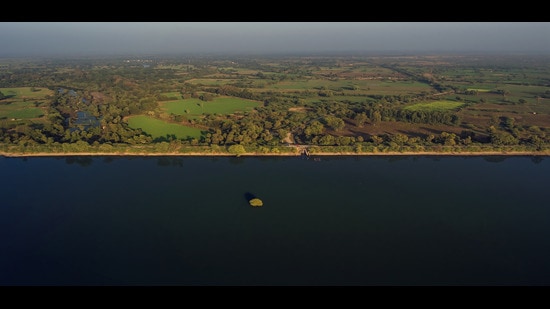 Shahpura, Rajasthan
Located 220km from Jaipur, Shahpura is an unexplored destination in Rajasthan that is perfect for every itinerary that celebrates slow travel. "The rural tehsil of Shahpura was formerly called Phulia. In 1900–1901, Shahpura went through a horrific famine. The construction of a gigantic 15 sq km "tank" was ordered by Raja Nahar Singh in response to his citizens' plight and his desire to shield them from future catastrophes. Those constructions are now enormous artificial lakes that has changed Shahpura's landscape by irrigating large tracts of farming and bringing variety to a dry desert dominated by the invasive Prosopis juliflora," says Jai Singh Rathore, owner, Shahpura Bagh Hotel Private Limited, Rajasthan.
The property offers interactive cooking lessons with their chefs and one family member, allowing guests to learn the mastery behind recipes passed down from generation to generation. "We take them on a Jeep safari to neighbouring villages, comprising various tribal settlements where they meet the people and visit their homes. We also encourage our guests to visit the local school and interact with the students. We provide a Phad Painting demonstration. It is a dying art that we hope to preserve. Phad painting from Rajasthan stands out for its unique history, origin, and efforts to revive it. It's a 700-year-old tradition passed down through generations within a single family in Shahpura, near Bhilwara, Rajasthan. It is a type of scroll painting that tells elaborate stories about local deities and gods," says Rathore. 
2022-12-11