The mountains are calling, and I must go," said naturalist John Muir, and these words resonate strongly with the mountaineers of Delhi-NCR. These conquerers had to not only stay indoors without practise for a long time, but some of them had to battle Covid-19 as well. On International Mountain Day, today, alpinists from the city open up about the challenges they faced with after effects of the pandemic, and what fuels them to embark on new quests.
'I practise deep breathing to combat covid after effects'
Gurugram-based mountaineer Vamini Sethi, who has successfully summited peaks such as Mt Kilimanjaro (Africa), Mt Elbrus (Russia) and Mt Aconcagua (Argentina), has been finding the process of climbing harder after being impacted by Covid. "The infection combined with my postpartum issues made it difficult for me to undertake activities that require endurance, especially climbing. Heavy breathing is common during climbing in high altitudes, however, I felt it was a lot more this time when I was on an expedition in Indonesia. To combat the impact of Covid on my lungs, I practised deep breathing and yoga as part of recovery and continued the same during the climb," shares Sethi.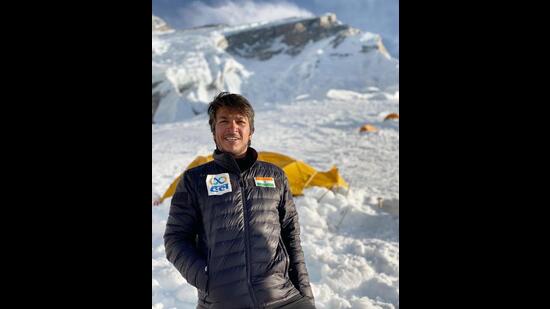 'Mountaineers have stronger coping mechanism'
Noida-based mountaineer Arjun Vajpai believes his training as a mountaineer helped him battle Covid-19. "It was a sad time as I lost my grandfather, who contracted Covid. My mother also contracted it and I did too. But I was already vaccinated by then, so it wasn't severe," recalls Vajpai, adding, "The lungs of mountaineers are usually stronger as well as our coping mechanism, as we are trained to operate in areas with low oxygen levels or manage dropping pulse rates. We are used to facing these challenges on the mountains. But, I remember how the struggle was real with people dying during peak of Covid," he says.
'I used to worry ki Covid test positive nah aa jaye'
Hisar-based mountaineer, Anita Kundu, who had to battle Covid twice talks about tackling the mental stigma that followed. "Covid ki wajah se janta ke dimaag mein darr paida ho gaya," she says, adding that the love for mountains kept her going and she summitted Mt Lhotse in 2021. Kundu, has hoisted the tricolour thrice at Mount Everest, and has also climbed some of the highest peaks across the globe. Recalling the time of climbing Lhotse, she says, "We were checked several times for Covid, and I used to worry ki kahin test result positive nah aa jaye, ya peak pe pahunchke Covid na ho jaaye, jisse lungs mein problem ho. Thankfully, I didn't face much difficulty in breathing. It was my confidence that helped despite the bad weather," she adds.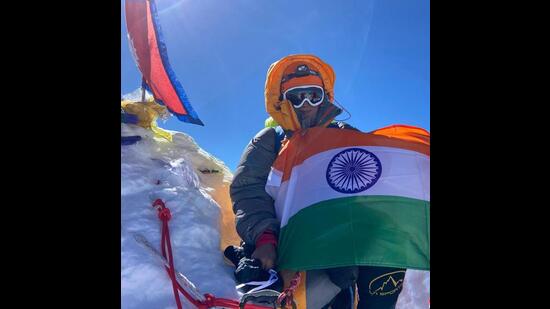 'I had put on nine to 10 kilos'
Mountaineer Baljeet Kaur broke the record by completing the true summit of the eighth-highest peak in the World, Mount Manaslu 8163m without Oxygen. "Mere do saal ekdum Covid mein chala gaya tha. Mountaineering bilkul chooth si gayi thi. I had put on nine to ten kilos. Do mahine ke baad maine khud pe kaam kiya aur dubara se jo weight tha uspe aayi and running start kiya. Jinhe Covid hua tha unhe bahut saari problems aayi thi. Ek positive cheez yeh hui log mountain se connect real way mein hone lage log. Jo connect ho rahe the abhi mountaineering se woh bahut serious the. Pehle bina tayari kare chale jaate the," says Kaur, who had also coached people as a motivational coach during the trying times of Covid-19.
'To continue what you love is the biggest blessing'
26-year-old professional mountaineer Parth Upadhyaya, who had climbed Mt Everest and became the youngest person from Mumbai to do so , says: "In 2020 just before Lockdown was announced, I was supposed to peak Mt Annapurna. In 2021 after being stuck at home, I was able to go on Annapurna. Nothing much had changed about I felt for the mountains but seeing the world go through the pandemic, I felt lucky to be alive, and to climb mountains. It did put a lot of things in perspective. To survive this and to still continue what you love doing is the biggest blessing. I lead treks and expeditions and see young people wanting to take it up after Covid, because they realised being out in the open under the sun, in touch with nature makes you immune to things that life throws at us. Being in the outdoors can prepare you for life–your body, mind, emotions and spirit, vis-à-vis being in your comfort zone never can."
Author Tweets @Nainaarora8
Follow more on Facebook and Twitter
2022-12-11